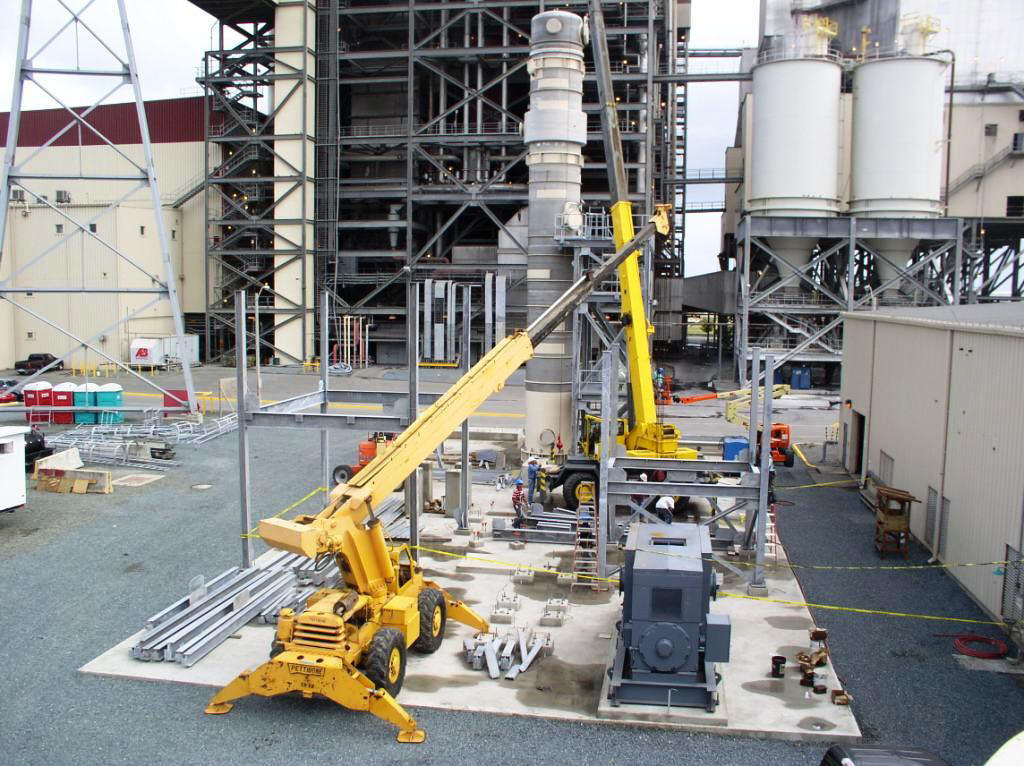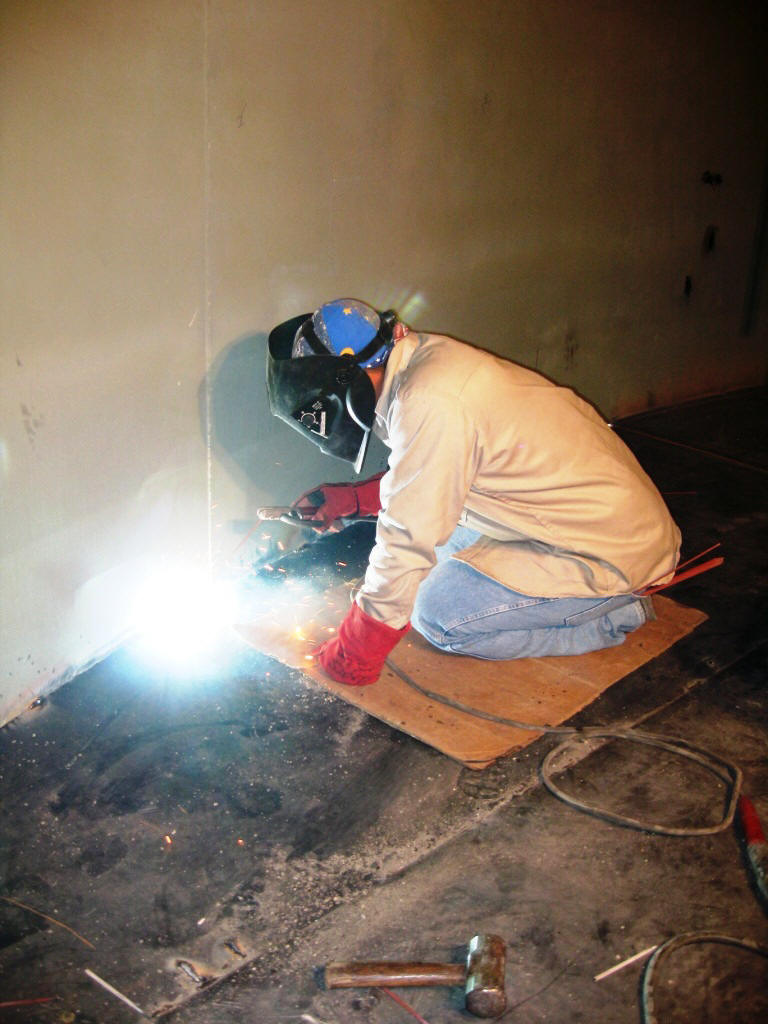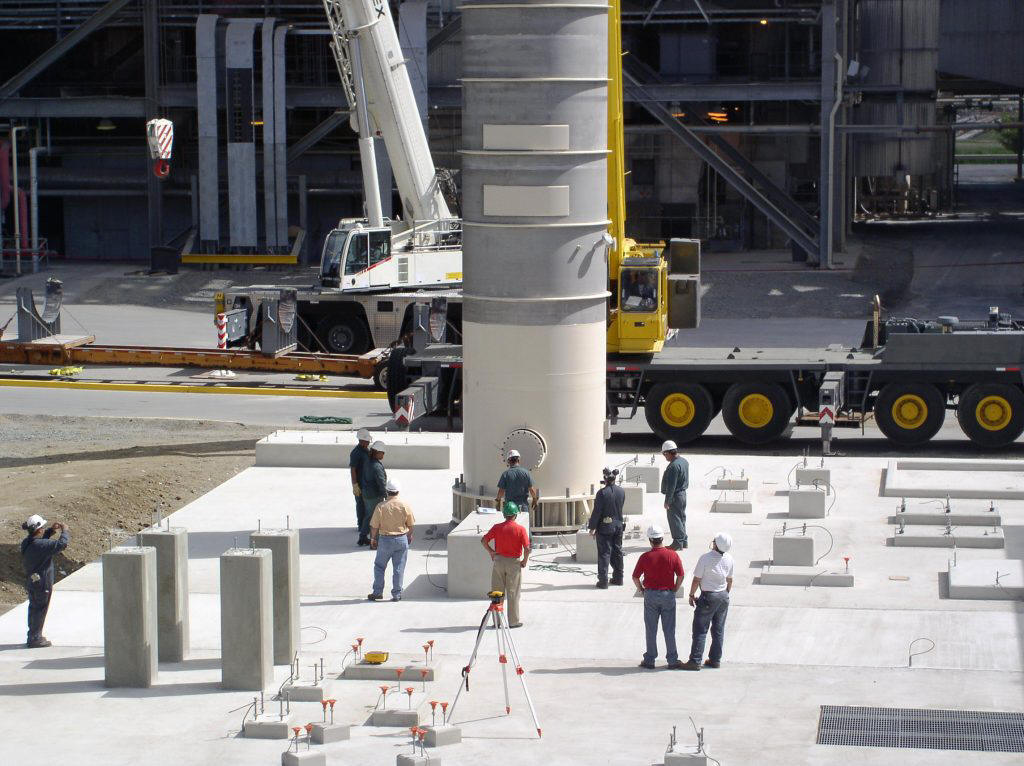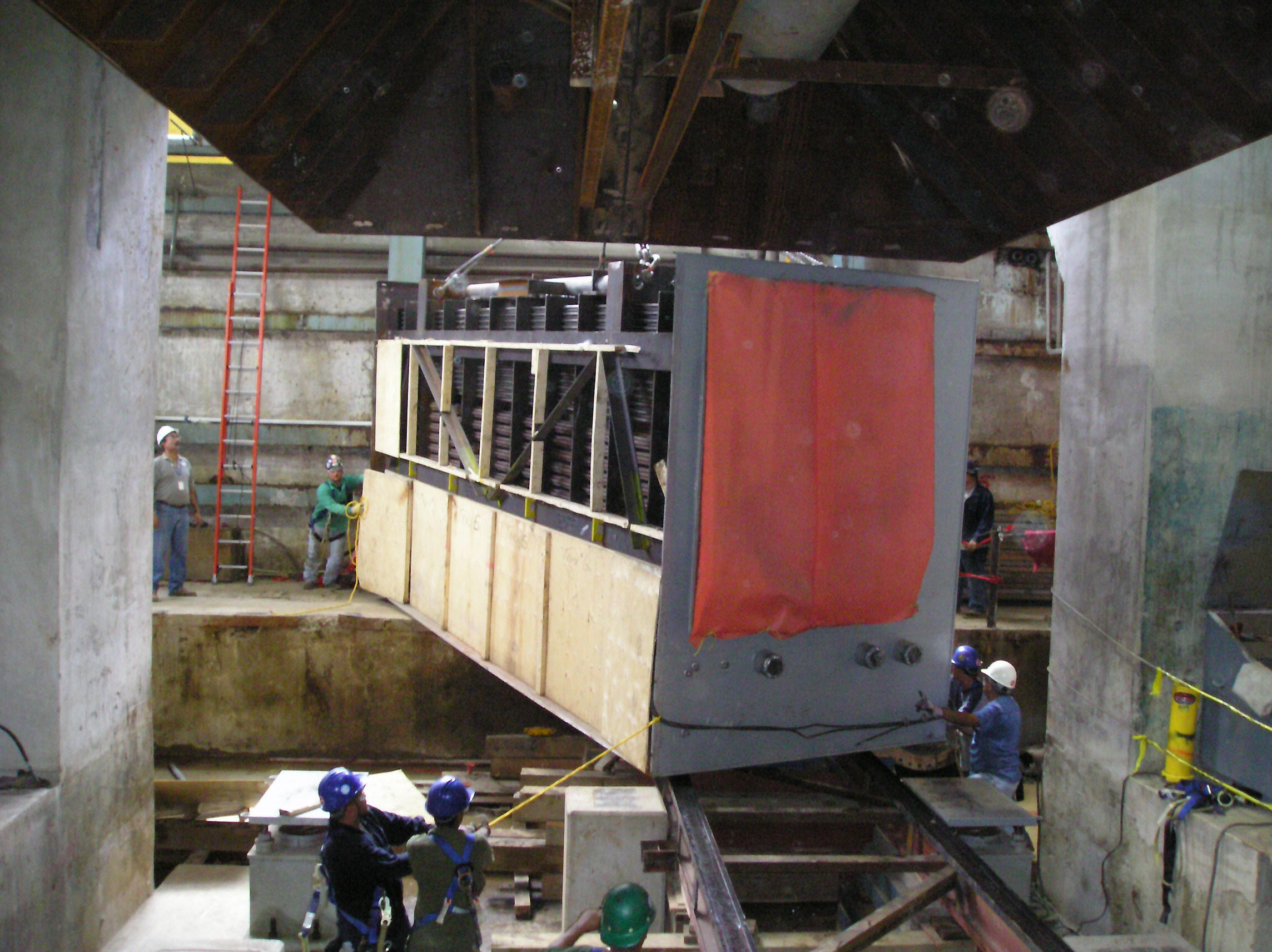 SERVICES OFFERED:

Construction:
Demaco Corporation, is a full service construction company and maintains a cadre of highly experienced Field Superintendents and Foremen in practically every discipline of construction. With our skilled work crews, you can count on having the best craftsmen working on your job.
Maintenance:
The Plant Maintenance division of Demaco provides the services of career maintenance workers, who understand preventive maintenance, plant turnarounds, replacement and repair of pumps, valves, instrumentation, and other equipment. They can assist you in the daily operation of your facility. We also perform different testing options such as: Ultrasonic testing, Holiday detector, and paint thickness testing.
Engineering:
Demaco Engineers are capable to assume total responsibility for fast-track and "turn-key" installations, when needed, or can supplement your engineering personnel and function as members of your Project Team.
Typical Work Performed:
Demaco provides general services and support for maintenance and construction type work performed throughout Puerto Rico. These services are offered to every type of industry with a concentration in pharmaceutical, oil refineries, and electrical power plants. These quality services have been performed for very satisfied customers. Listing to be provided as per request.
Demaco performs the following type of work:
Abrasive blasting

Corrosion control

Industrial Painting

Crane and lifting operations

Demolition

Electrical work

Excavation and earth moving

Fire protection systems

Heavy equipment operations

Masonry

Fabrication & Steel erection

Fiberglass work

Tank construction & Inspection(API-653)

Pipeline construction

Tank insulating/coating

Welding and metal cutting

Technical consultant
Outside of its general maintenance, construction and engineering competence, Demaco's specialty services also include rubber linings for chemical tanks, chemical resistant floor, thermoplastic welding and fabrication, chemical brick laying, prefabricated plastic sumps and trenches, piping, maintenance on pressure vessels and boilers, sandblasting, painting for a wide array of protecting coatings, and repair pumps, valves, instruments and other equipment.

FACTORS THAT ENHANCE DEMACO:
Personnel:
Core technical staff with engineering backgrounds, including professional engineers

Years of experience recruiting a skilled, reliable, and cost efficient labor

Highly competitive hourly rates, administrative costs, fringes, and other overhead expenses

Management professionals with broad experience in refineries, petrochemical plants, and power plants

Spanish/English bilingual capabilities in office staff and workforce

Skilled work crews for construction

Utilization of career maintenance workers for preventive maintenance, plant turnarounds, replacement and repair of pumps, valves, instruments, and other equipment

Broad pool of trained, qualified labor resources
Areas of Expertise: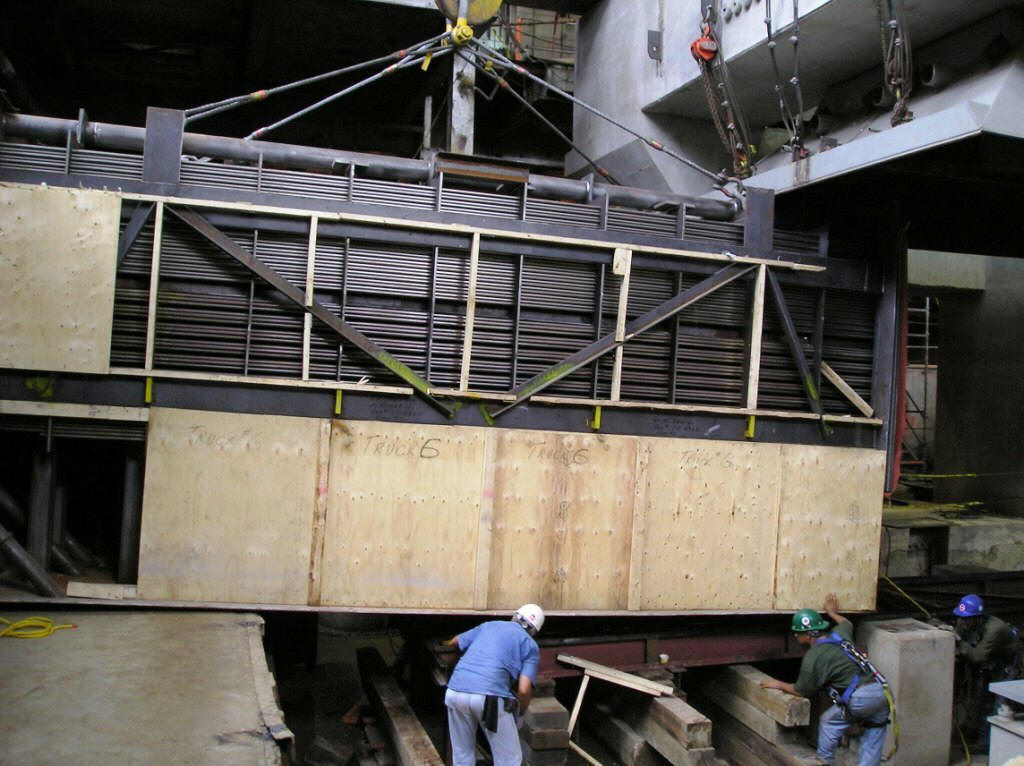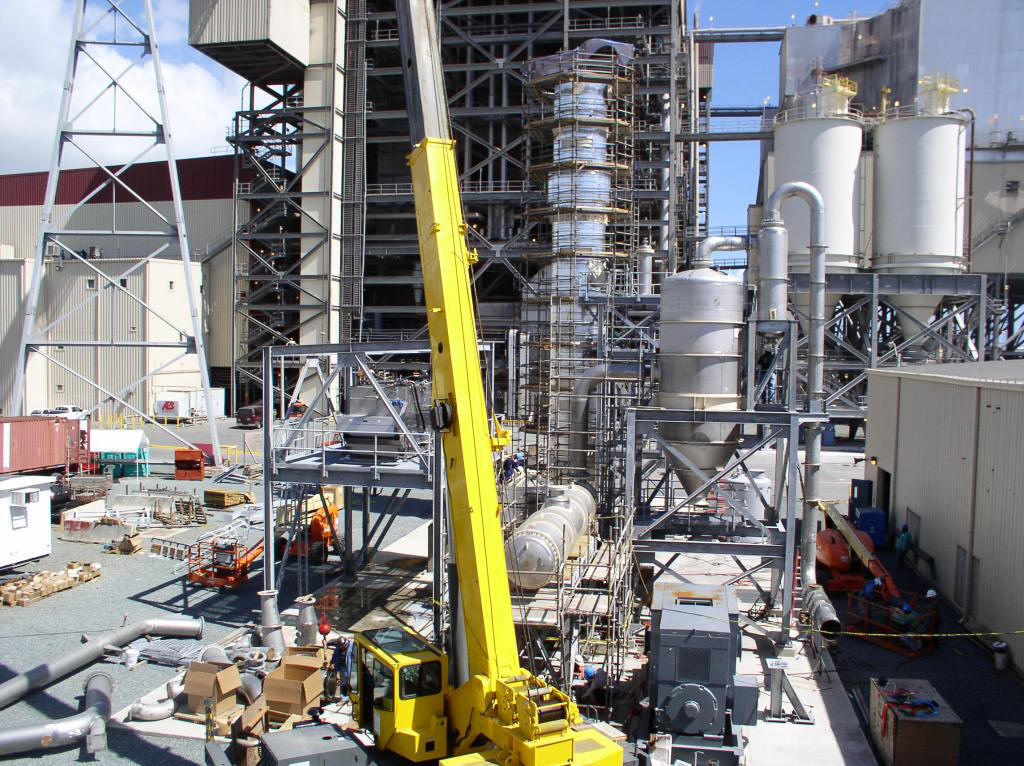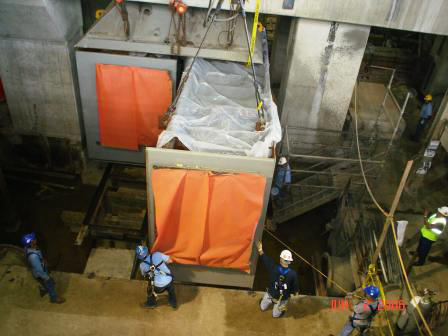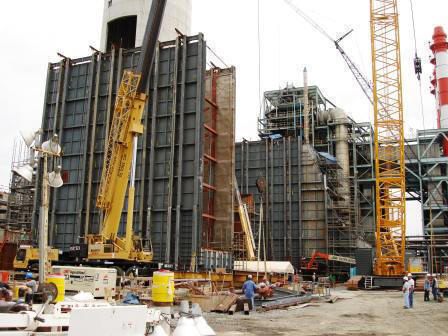 ASME qualified for manufacture and assembly of power boilers and pressure vessels at plant locations and field sites.

Licensed by American Petroleum Institute (API) for tank inspection and certification.

Application of coatings and linings for tanks, piping, pumps, trenches, and floors.

The National Board of Boiler & Pressure Vessels Inspectors Certification for Stamp "R" for Repairs and/or Alterations of Boilers and Pressure Vessel

The National Board of Boiler & Pressure Vessels Inspectors Certification for Authorization. Demaco is authorized to apply the "NB" and register boilers, pressure vessel, or other pressure retaining items with the National Board in accordance with its provisions. The scope of Authorization is limited to items manufactured in accordance with ASME Stamps: "S" & "U"

The American Society of Mechanical Engineers Certificate of Authorization Certificate "S" for the Manufacture and Assembly of Power Boilers

The American Society of Mechanical Engineers Certificate of Authorization Certificate "U" for the Manufacture of Pressure Vessels

American Petroleum Institute API 653 Certification for Tanks Inspection

Inspection and Repair of Propane Gas Cargo Tanks (DOT Certified)

Member of Steel Structure Painting Council (SSPC)
Facilities: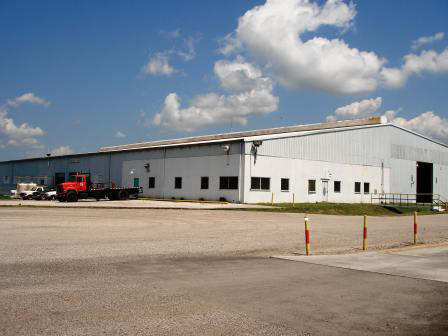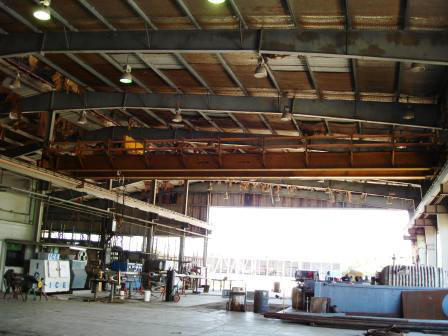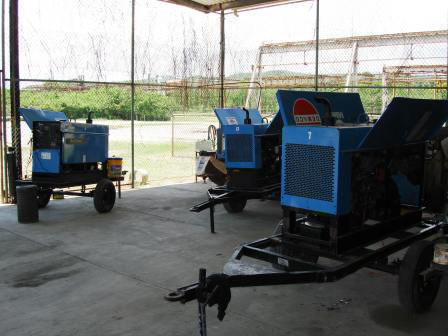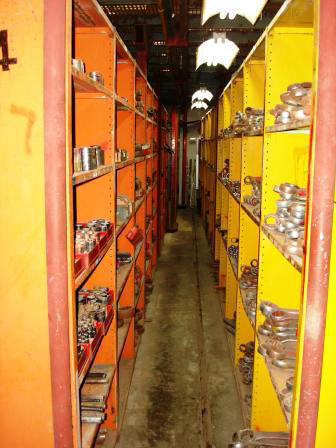 Outdoor & Indoor storage areas are essentially unlimited, secure, and guarded.

Comprehensive assortment of tools in broad size ranges with secure tool room storage.

Largest fabrication shop in the southern region of Puerto Rico, with sufficient space to handle quantities of piping, construction materials, tools, and equipment. 10 Ton Overhead Crane to facilitate work within the fabrication shop.
Company Policies:
Quality Policy

Welders Quality Manual

Environmental Protection Policy

Alcohol and Drug Abuse Policy

Community Right to Know Policy

Workplace Violence/Sexual Harassment Policy

Disciplinary Actions Policy
Training: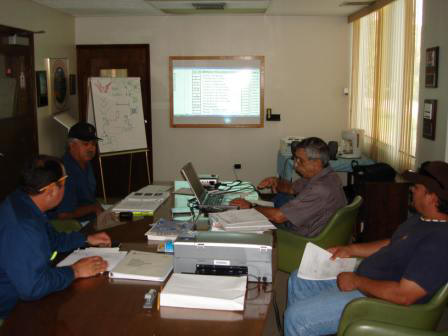 In-house OSHA outreach trainer with OTI-500 & OTI-501 credentials

10-30Hour OSHA Outreach course in Construction and General Industry

Hazard Communications; HAZWOPER

Risk Management

Process Safety Management

Job Safety/Hazard Analysis

Heavy Equipment Training and certification(Fork Lift, Cranes, Trucks)

Welding and cutting certifications

Six Sigma
DEMACO'S EXPERIENCE IN POWER PLANTS:
Construction and installation of all off-site coded pipelines required to operate Eco-Electrica Power Plant, consisting of:
3.4 miles of 8" C.S. pipe for LPG from a nearby storage plant (ProCaribe) to Eco-Electrica, including a below-grade river crossing

1.1 miles of 24" API - 5L X 60 pipes and 0.7 miles of 20" API - 5L X 60 to South Coast Power Plant for LNG

3,500 L.F. of 8" C.S pipe for fuel oil running from former UCC Dock to Eco-Electrica

2 miles of 8" type 304 stainless steel pipe from Desalinated Water Plant to South Coast Power Plant.

2 miles of 10" cement lined C.S. pipe for potable water from Eco-Electrica to Puerto Rico Aqueduct and Sewer Authority (PRASA) connecting point.
Construction of 230 KV Transmission Line Foundations in Eco Electrica Which Included:
29(each) concrete structures for giant transmission towers

Piles-driving for all structures

Demolition of some existing structures on the way
Provide all Labor, Supervision and Management to Install all Equipment and all Plant Associated Piping in Eco Electrica such as:
All sizes of bore piping.

Carbon steel, alloy and stainless steel piping.

Set in place, align and grout of all equipment, including rotary.

All structures, hangers and supports as required.
DEMACO'S EXPERIENCE IN BOILERS AND PRESSURE VESSELS:
Repairs to boiler Cleaver Brooks 250 HP - Rico, Las Piedras, PR

Repairs and modifications to Economizer Vent Piping at HRSG #2, Eco Electrica, Pe˝uelas, PR

Repair 12" id - 150# nozzle cracked weld. Remove, weld, and reinstall nozzle on top head of reactor at 110, BASF, Manati, PR

Remove and reinstall two 3 ft. long pieces of pipe at HRSG #1 at Eco Electrica, Pe˝uelas, PR

Repair DS-1 Desuper Heater at HRSG #1 at Eco Electrica, Pe˝uelas, PR
DEMACO'S EXPERIENCE IN CORROSION CONTROL:
Demaco has a vast experience in the removal and replacement of protective coatings in retaining dikes, ponds, and floors in sulfuric acid, caustic, and hydrochloric acid service

Concrete floor repair and installation of protective coatings

Rubber lining on storage tanks of all sizes
---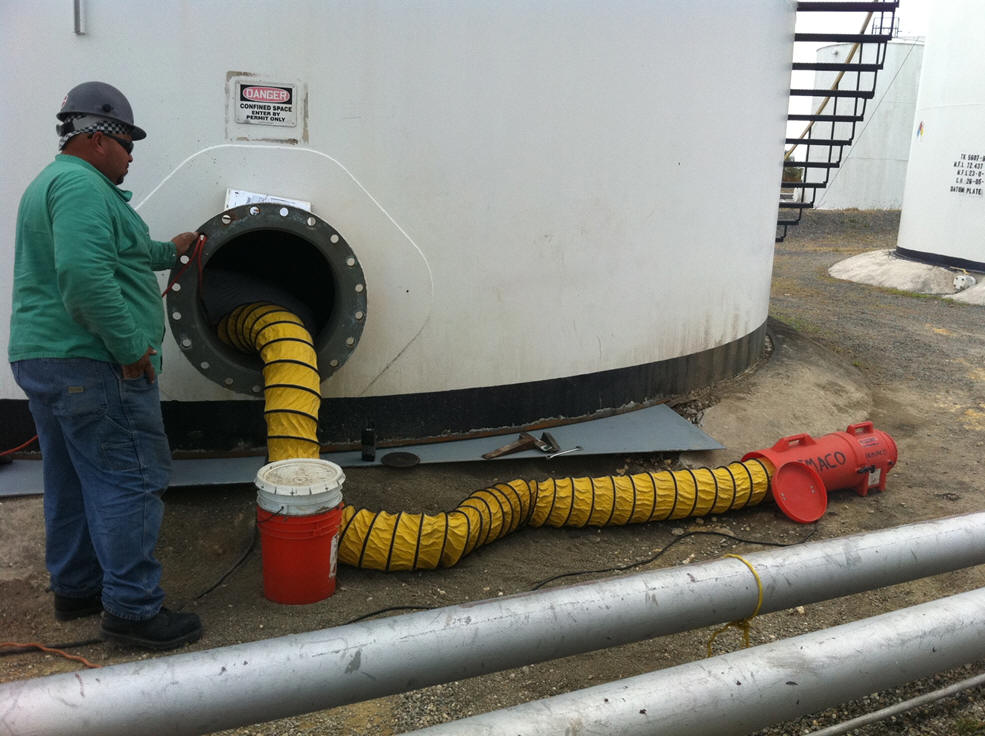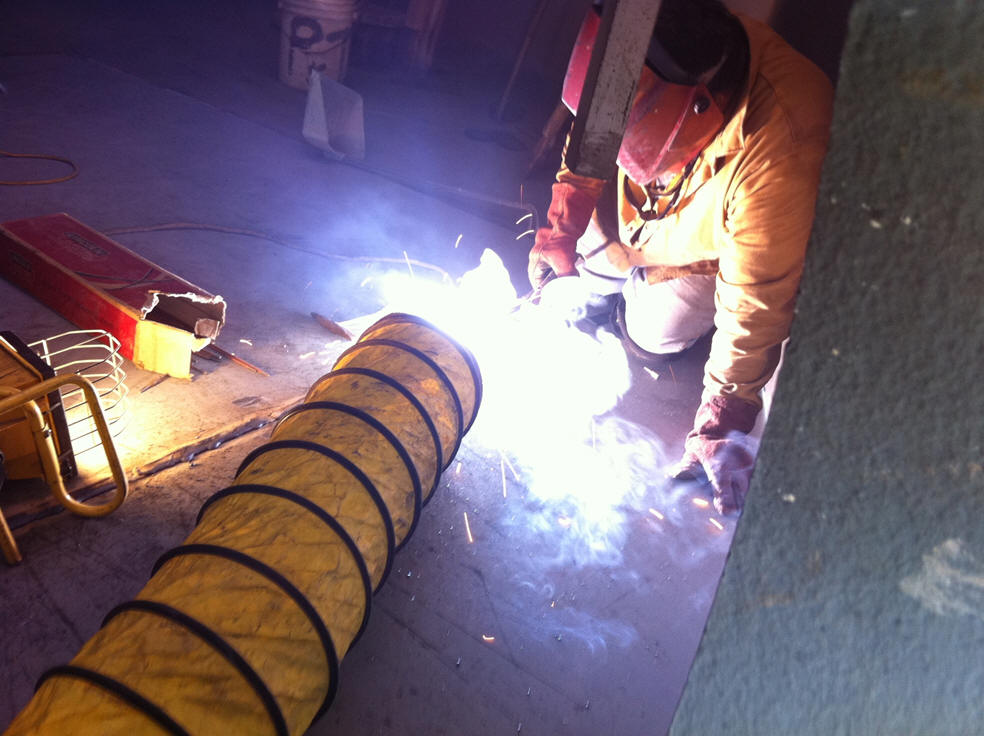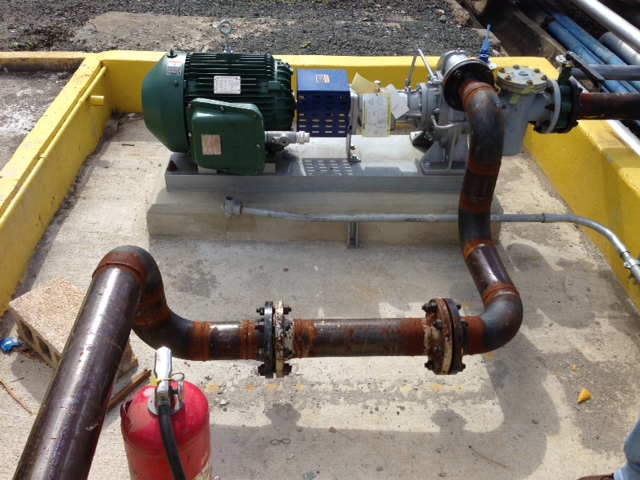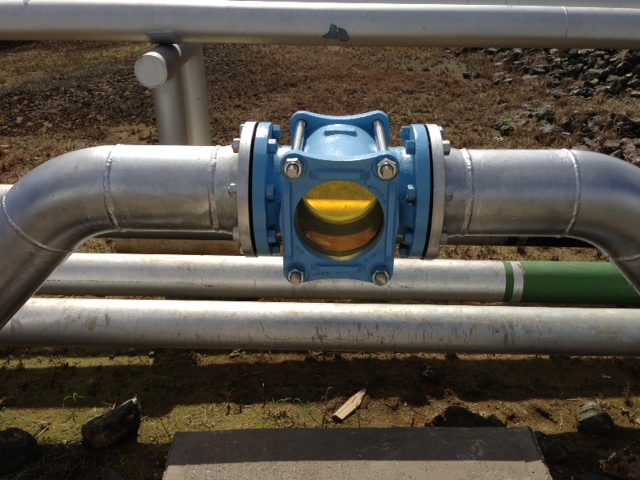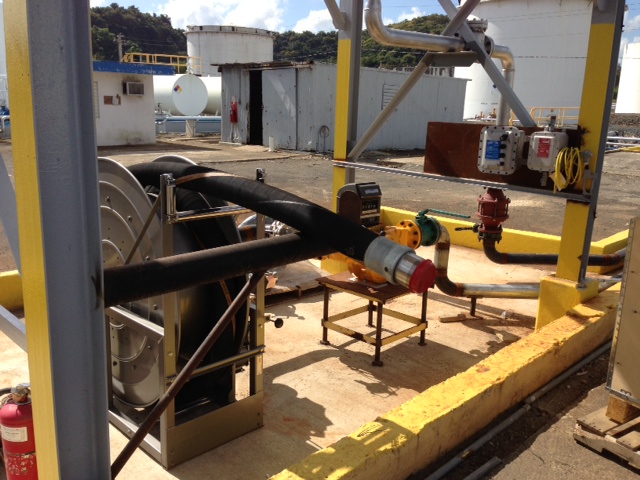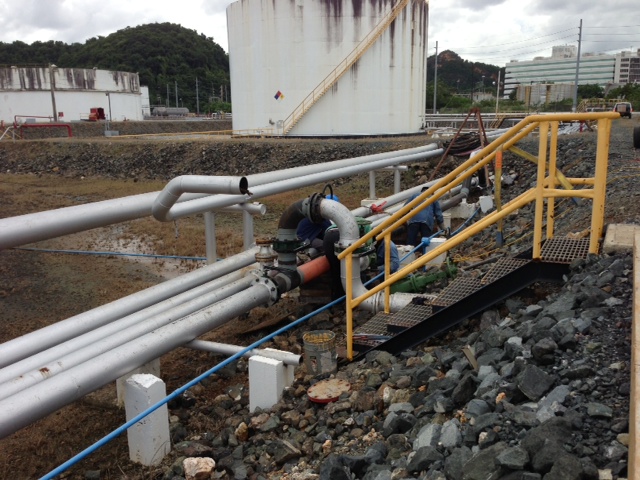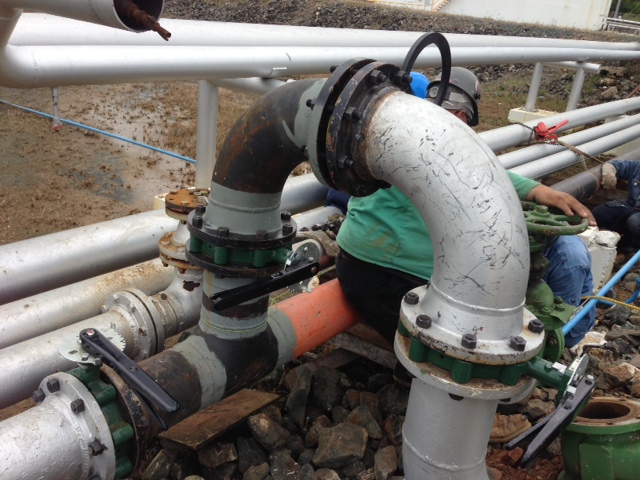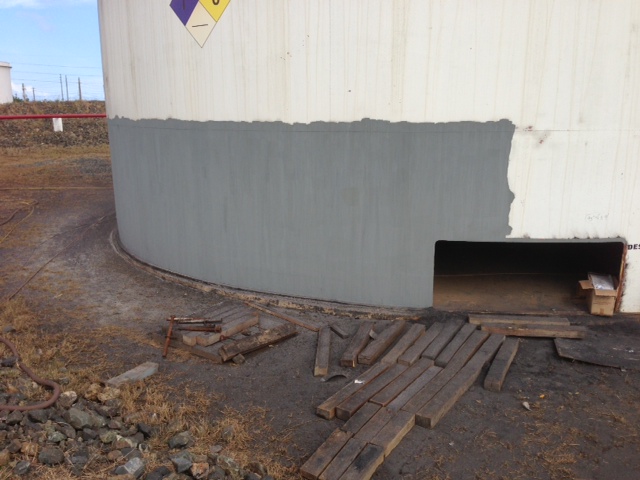 EXAMPLES OF DEMACO PROJECTS: